CALL US TODAY!
231-743-6599

YODER WORKS
A family-owned business located in Marion, Michigan (20 minutes south of Cadillac). We specialize in finding and selling discounted building materials, making handmade knifes and other products, and our aviary.INVENTORY | CONTACT US
Discount Building Materials
Specializing in discount building materials including tongue and groove pine, insulation panels, hardwood flooring, and more.
Osceola Knifeworks
Handmade knives with unique and custom handles and high-quality steel.
Contact us for details and inventory.
231-743-6599
Osceola Aviaries
A dedicated and caring approach to breeding and maintaining birds, including gouldian finches.
Contact us for details and inventory.
231-743-6599
DISCOUNT BUILDING MATERIALS
Tongue and Groove Lumber
Tongue and groove pine and white cedar. Dried, sanded, unfinished. Various grades available.
White Pine
1x6 standard grade, $0.89/linear foot

1x6 flat back (can be used for flooring)

1x8 standard grade, $1.21/linear foot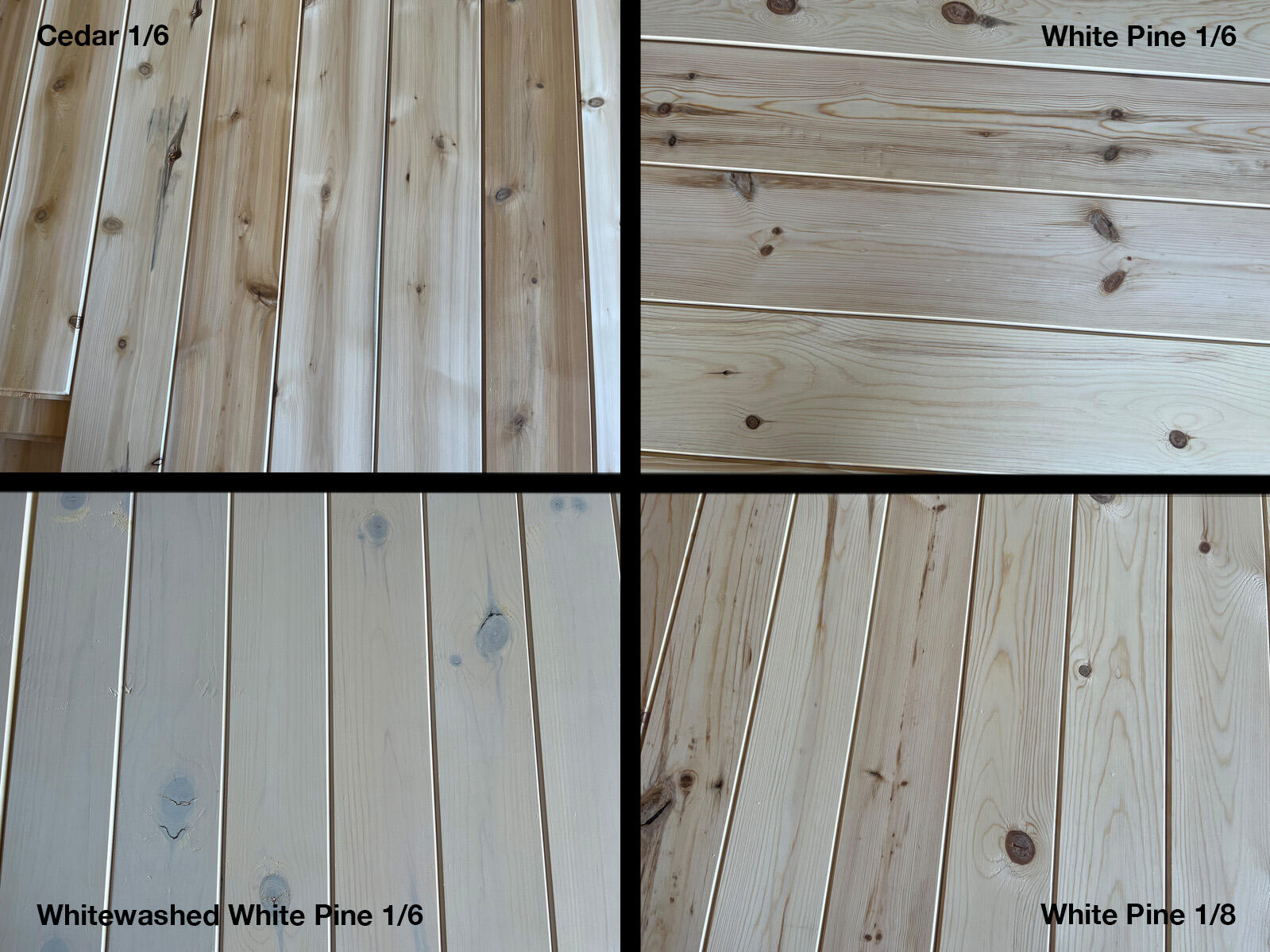 Insulation Panels
4x8 and 4x12 insulation panels. Both reclaimed and new factory seconds. Various thicknesses and R ratings available.
Factory 2nd Insulation Panels
4x8 panels, R-6.5/in, Foil-faced poly ISO (unless otherwise noted)
1/2" R-3.25, $8/each

3/4" R-4.86, $9.50/each

1" R-6.5, $12/each

1-1/2" R-9.75, $17/each

2" R-13, $20/each

3" R-19.5, $26/each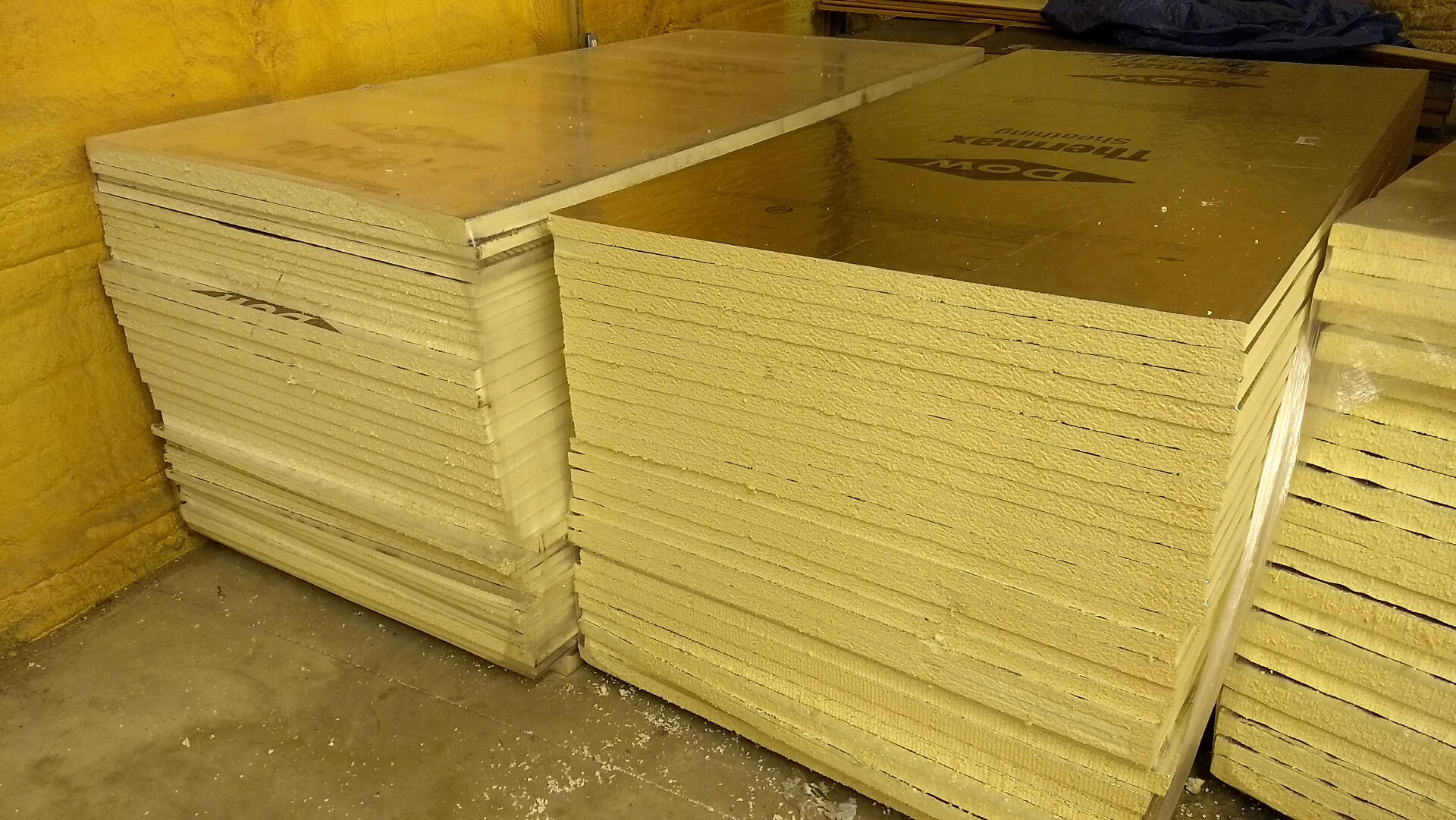 Other Materials
We also stock other materials. Call for current inventory.
Mushroom wood is a uniquely weathered, textured, rustic hemlock. Previously used for mushroom cultivation. $3/linear foot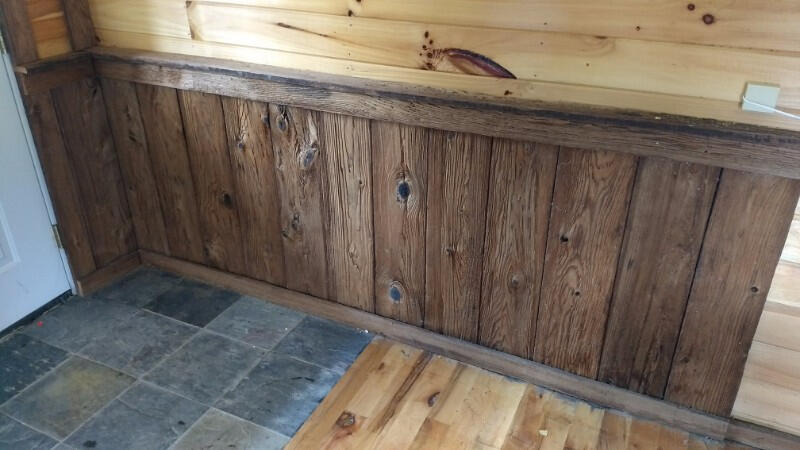 Closeouts
Subject to availability, we will have special closeout deals.
Odd tongue and groove lots are available at close-out pricing. Subject to availability. Call for details.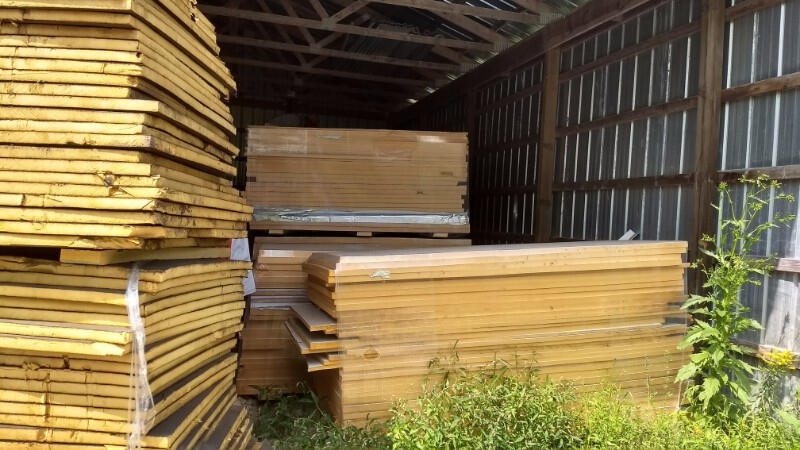 CONTACT US
Please call in advance to verify inventory and to confirm hours before making your trip.
If no one answers leave a message and we will return your call.
Hours
Sunday: Closed
Monday: 9-4
Tuesday- 9-4
Wednesday: 9-4
Thursday: Closed
Friday: 9-4
Saturday: 9-12
© Yoder Works. All rights reserved.